We have provided quality HVAC installation services to residential and commercial customers for years. Throughout our many years of experience, our company has earned the designation of a premier HVAC contractor since our technicians have years of experience replacing heaters and air conditioners.
Our process begins with an equipment evaluation. Then we'll talk to you about the findings and your options and offer you a written quote before we get to work. We'll be in touch every step to ensure your needs are met, answer questions, and address concerns.
Call Tempacure Air Conditioning Services today ~ 850-678-COOL
We have the best technicians in the area and our products are exceptional. Need a new AC unit? We install top-of-the-line cooling systems for your home or business.
We understand how frustrating and annoying a broken AC unit can be. You're sweating, you're uncomfortable, and you just want the problem fixed fast. We have your solution!
Tempacure Air Conditioning Services has speedy fast repair services, aimed at your time and aimed at your budget. Don't get stuck with the poor service from other HVAC companies. We always make our customers the absolute #1 priority and we take pride in our fantastic services!
Call Tempacure Air Conditioning Services today ~ 850-678-COOL
If you would like to leave a review, please click on the link below.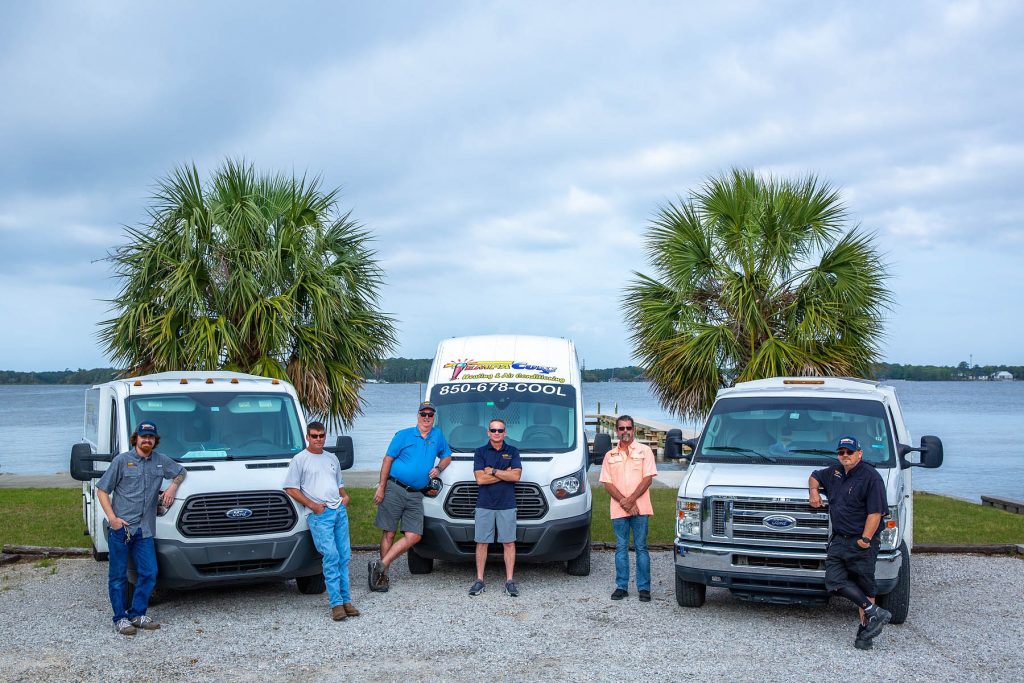 Local Reviews
Our Reviews by City
---
Replaced 2 Goodman evaporator coils
Changing out a liquid line filter dryer on a Coleman straight cool condenser
Tempacure HVAC performing vital maintenance on HVAC system
Goodman heat pump with loose wiring to reversing valve