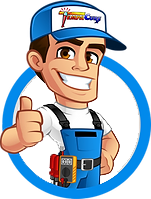 HVAC Services
Get Professional Repairs From The Area's Trusted HVAC Technicians. Ask About Our Services! We Offer Professional Heating & Cooling System Repairs And Guarantee Long-Lasting Results.
Got Question? Call us: (850) 678-2665Financing
Best Northwest Florida's
Air Conditioning & Heating Services Tempacure HVAC
We'll be there! Fast and professional service for all your indoor comfort needs.
Northwest Florida's Indoor Air Quality HVAC Specialist.
Staying comfortable can sometimes be a tough battle. When the high temps and soaring humidity combine, things can get hot in a hurry. Luckily, Tempacure Heating and Air Conditioning is here when you need us most! Our reliable and friendly technicians are standing by to assist with any cooling problem you may have. No matter the time of year, no matter the time of day, we have your back. With unbelievable HVAC services and products that you can trust, you can't go wrong. See below for a list of our exceptional services:
Enter your contact details here to help us serve you better & faster.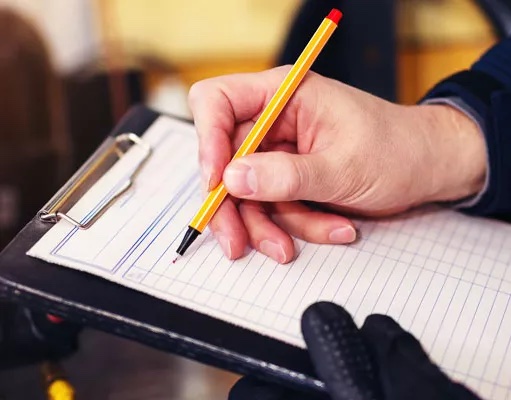 HVAC Maintenance
We provide a full range of repair & maintenance of air conditioning systems, ventilation systems, ductless mini split systems.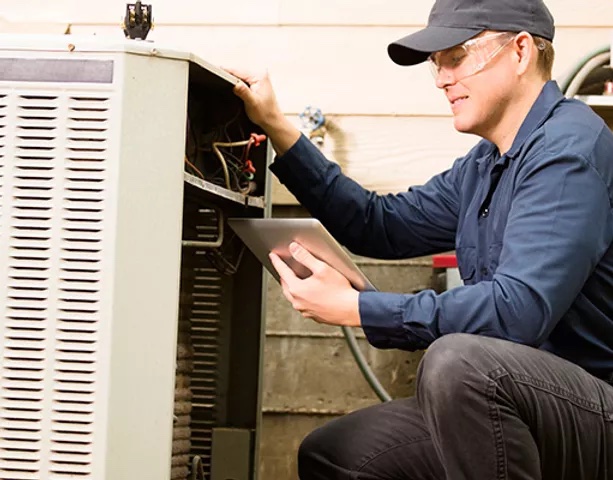 HVAC Installation
We offer professional residential and commercial HVAC installation with high-quality equipment at competitive pricing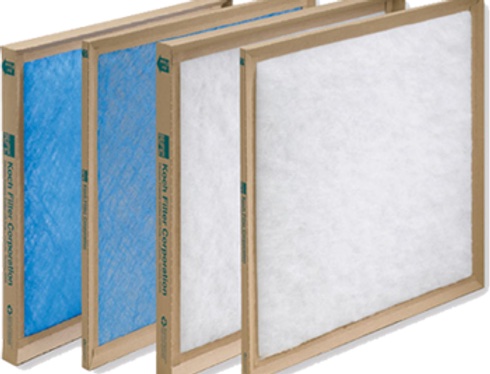 Filters
The air filters make a big difference when it comes to maintaining proper air flow and clean air. We provide many affordable filter replacement options.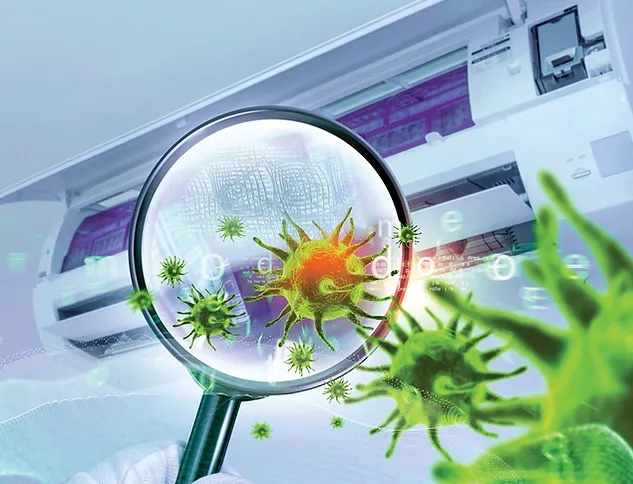 Indoor Air Quality
Poor indoor air quality (IAQ) has been tied to symptoms like headaches, fatigue, trouble concentrating, and irritation of the eyes, nose, throat and lungs.
What's the Difference? Why Choose Tempacure Heating & Air Conditioning?
We treat you like family, and your home and personal property with respect.
On-time and professional service, never cutting corners.
We make sure you receive the best cooling or heating system for your comfort needs and budget.
We stick by our core values of honesty, integrity, hard work, innovative solutions, open communications, and exceeding customer expectations.
Serving Niceville, FWB, Destin, Freeport, Crestview, Northwest Florida,
Okaloosa, Walton and Santa Rosa Counties.
Residential Air Conditioning (HVAC) and Commercial Air Conditioning (HVAC)
Maintaining the right levels of cooling and humidity in your home is not merely a matter of comfort, but also contributes to good health. Tempacure Heating and Air Conditioning technicians work hard to provide the best quality of service, and we use strong reliable brands and equipment that can take the high demands required for Florida weather.
We offer multiple options to our customers depending on the size of their residence and budget, and to provide the kind of customer service that builds lasting relationships.
We install, repair, and provide maintenance for:
Commercial Air Conditioners?
Our industrial HVAC technicians have the expertise and experience to install any new system, no matter what the size. Whether you need cooling for a large building with multiple offices, a hotel, a warehouse, a restaurant, or a small shop or workspace, Tempacure Heating and Air Conditioning can install the right system that will fit your needs, as well as provide repairs and regular maintenance to keep your existing system in tip-top shape. 
Industrial HVAC units are much more complex than residential units. They have to be, since they must provide a higher volume of cooling with greater precision, and be adjustable for the various workspaces or rooms of your facility. Industrial HVAC systems are often customized and have more variation than residential systems. Tempacure Heating and Air Conditioning technicians have years of experience working with the special needs of industrial heating and air conditioning systems and can understand the unique aspects of your system. Whether it's an installation, repair, or customized maintenance plan, we've got you covered.
Are you hot and frustrated with your HVAC system and service provider?
HVAC Preventive Maintenance Checklist
A regular twice-yearly maintenance plan is one of the best investments you can make for your HVAC equipment. Proper maintenance pre-empts costly repair work and lengthens the lifetime of your equipment, keeping it operating safely and efficiently for a long time. Check out
Tempacure's general maintenance
plan
for HVAC systems:
Check and change thermostat setting (if required)
Check electrical connections
Inspect the outdoor unit and remove debris and dirt from the unit and surrounding area
Inspect fan blades and motor for any damages
Check the condensate drain for clogs
Inspect and light cleaning of coils.
Check gas/oil connections for leaks and clogs

And Click here for More
Air Purification Systems
People today generally spend more than 90% of their time indoors. And that indoor air is often 10 times or more polluted than the air outside.
The new generation of air purification systems allows you to take control of your IAQ (Indoor Air Quality) and reduce pollutants, whether they are particles, airborne microbes, or gases. Particulates like pollen, mold spores, and dust are often allergy triggers, and microbes like MRSA and e-coli make us sick.
Tempacure Heating and Air Conditioning is a provider of the REME-HALO air purification system, which pulls in pollutants and unwanted odors, and circulates clean air back into the room to continually boost air quality. It's like bringing fresh mountain air into your home, even if you live in the middle of a city.
Want to get rid of allergy triggers and odors from cooking, pets, and more? Learn about the REME-HALO system today at 850-678-COOL.
What are SEER ratings?
SEER 
Seasonal Energy Efficiency Ratio,
is the ratio of an HVAC Cooking output during a typical season, divided by the watt-hours energy it uses. A higher ratio and rating number indicates a higher efficiency of energy. Cooling systems today fall into three general SEER categories:
Baseline entry-level efficiency: 13-16 SEER
Mid-efficiency: 16-18 SEER
High efficiency: 20+ SEER
According to the
U.S. Energy Information Administration
, as of 2023, SEER requirements for cooling will rise to 15 for southern states and 14 for northern states. Mid-range efficiency is considered ideal in terms of affordability and energy savings.
Tempacure Heating and Air Conditioning
uses Energy Star certified residential and commercial air conditioning equipment to save on electricity and reduce your utility bills.
Do I Really Have to Change HVAC Air Filters So Often?
Dust, dirt, and debris build up quickly on AC filters, which can clog the airflow and put a strain on your cooling system. Replacing filters on schedule cuts down on the wear and tear on your AC equipment and provides smoother airflow for better comfort.
Clean air filters extend the life of your air conditioner and avoid the mechanical problems (and subsequent repair bills) that occur when your unit is forced to overwork due to the obstructed airflow. Proper air filter maintenance also provides you and your family with fresher air to breathe, free of harmful allergens and microbes.
Talk to Tempacure  Heating and Air Conditioning at 850-678-2665 about your air filter maintenance needs. Check out our AC filter delivery service subscription: Just choose your filter type, delivery timing, and receive your filters at your door right on schedule.
J.S
Google Reviews
"Tempacure has been our go-to for over a decade from repairs to new system installations to regular check-ups to make sure everything is running smoothly. It is great to know that when your A/C decides to stop working in the middle of a heat wave that Tempacure has you covered. They are prompt, professional, and know what they're doing. I can't recommend their team enough!"
At 11pm we woke up to the house at 77 and rising. We noticed the outside unit would not come on. I called Tempacure but I couldn't remember if they were a 24-hour service or not. I was told by the nice lady on the phone they stopped work at 10pm and we hung up. Two minutes later Brandon called me and I told him what was wrong. He came out even though it was after 11, he lived in FWB and I live in Crestview. He found the problem with no trouble and had it fixed. This is why I will not use anybody else for my AC. Thank you again Brandon!!!
Robert R.
Google Reviews
I had these guys replace my entire attic duct. They did a great job! Overall, they were very friendly and professional. I absolutely recommend them for any duct work."
Heather F.M
FB Reviews
"We have been struggling with air conditioning issues and went through three companies to no avail and no proper fixes until Joel and Scott. They diagnosed the problem, ordered the needed parts, and finally fixed it. Call Tempacure the first time to save yourself time and headaches."
Kevin O.
Google Reviews
Wonderful experience with Tempacure. We had a coolant leak in our system. Acquired estimates from 3 or 4 other companies for coil replacement. Tempacure came in with the best price. Scott even loaned us a window unit overnight until a new unit could be installed. Overnighted parts in from Mobile. New unit installed by afternoon the next day. We appreciated their professional service, fitting us into their work schedule quickly, not overcharging for the new unit, and for stopping by the day after to ensure that the new unit was running properly. Thank you Team Tempacure!!
Air Conditioning Not Working?
FAQs about Air Conditioning and HVAC Systems