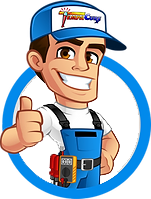 HVAC Services
Get Professional Repairs From The Area's Trusted HVAC Technicians. Ask About Our Services! We Offer Professional Heating & Cooling System Repairs And Guarantee Long-Lasting Results.
Got Question? Call us: (850) 678-2665Financing
Financing
Financing Availabe for All Your Comfort needs Subject to credit approval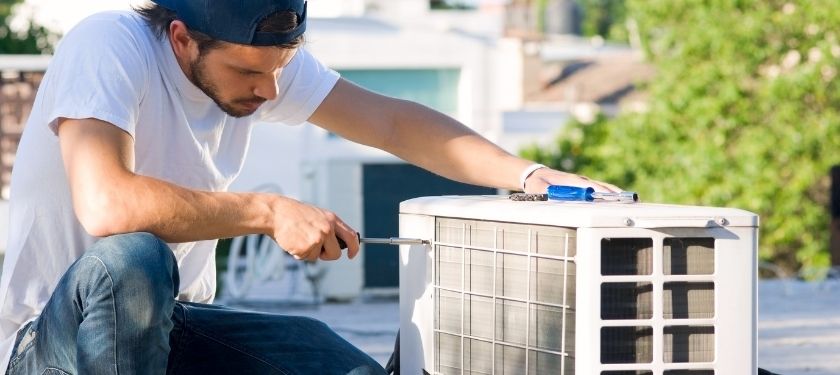 Heat pumps have become the most popular way to cool and heat homes in recent times. And why wouldn't they be? Heat pumps are a far better option than the traditional cooling and heating systems for more than one reason.
For starters, their energy consumption is super low. This means they can extract a greater degree of heat while utilizing the same amount of energy units. Hence, they use less fuel and work just as effectively as the traditional heating and cooling systems.
Another reason for the increasing popularity of heat pumps is that they remain functional all year. Thus, heat pumps eliminate the need to invest in an air conditioning system when it is hot or a furnace to keep your home warm and cozy during the winters. It is an all-in-one solution for controlling the temperature inside your home.
If you are considering switching to heat pumps, it is best to ask a professional to install and operate them for the first time. While you can find numerous service providers out there, we want to let you know we at Tempacure Heating and Air Conditioning offer the most reliable and expert heat pump installation services in Niceville, Santa Rosa Beach, Crestview, DeFuniak Springs, Navarre, Fort Walton Beach, Destin, Walton County and Okaloosa County.
So if you live nearby, you know who to call! 
How Much Does Heat Pump Installation at Tempacure Heating and Air Conditioning Cost?
Heat pumps are more versatile than conventional cooling and heating systems, but they are also a far more reasonable alternative.
We know we already went over how they are great for both winters and summers for heating or cooling your space in an energy-efficient manner, but did you know they are less costly to install? Now you do!
But still, it is better to estimate how much you are going to have to pay, right? The cost of heat pump installation in a place varies on several factors, including the size of your house, the type of heat pump you choose, the size of the heat pump, and its efficiency. Let's go over these briefly:
The cost of installing a heat pump depends on the size of your space. How big is your home? Do you want the cooling or heating to reach all rooms, or should you prefer the system to impact only selective areas of your home? Greater the area, the higher the cost!
Heat pumps come in 4 variations, i.e., ducted heat pumps, mini-split systems, hybrid systems, and geothermal systems. Ducted heat pumps and mini-split systems are comparatively pricey than single-zone heat pumps. But, if you choose to reduce the number of indoor units, you can also install multi-zoned heat pumps at a reasonable cost.
While choosing a smaller unit might sound smart since it costs less, we do not recommend it in the longer run. Smaller units consume more energy since they require more power to operate effectively. Hence they may end up adding to your energy bills.
The more efficient the system is, the less it will cost you overall. So we recommend our customers always go for heat pumps that offer greater efficiency and performance to benefit you in the longer run.
Typically, you should have a budget of $2500 to $5000 for heat pump installation. For a more accurate estimate, contact us and schedule a consultation. We will send an expert from our team to look at your location and note your requirements so we can calculate your estimation cost accordingly.
Why Choose Tempacure Heating and Air Conditioning for Heat Pump Installation?
We promise to perform the heat pump installation service accurately, precisely, and reasonably priced compared to our competitors.
You can get in touch with us whenever you need any services related to heating pumps, whether it be installation, repair, or replacement. Our team of experts at Tempacure Heating and Air Conditioning can be trusted, for they have the right set of skills, tools, and in-depth knowledge that can help you install a heat pump at your place without any hassle.
We do not keep our clients in the dark. So from the moment, our technician arrives at your doorstep to the moment we have successfully finished our job, we will keep updating you at every step of the process to ensure you are fully aware of what is going on and can make well-informed decisions.
You will never have to pay a penny more than your estimated quote.

We offer expert advice from our licensed, certified, and professional technicians.

We do not oversell our services.

We can perform repairs on the spot 9 out of 10 times.

Our services are fast and flexible – we can operate as per your schedule!
If you have any more queries, please call us and get all the information you need!