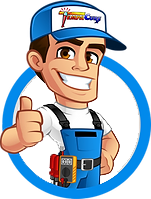 HVAC Services
Get Professional Repairs From The Area's Trusted HVAC Technicians. Ask About Our Services! We Offer Professional Heating & Cooling System Repairs And Guarantee Long-Lasting Results.
Got Question? Call us: (850) 678-2665Financing
Schedule Your Service Now!
Let us know how to get back to you.
Ready to get your Service Started? We Have the Best AC Repair & Installation Services in Northwest Florida.
FOR EMERGENCY AFTER HOURS SERVICE, CALL 850-678-2665