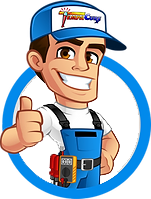 HVAC Services
Get Professional Repairs From The Area's Trusted HVAC Technicians. Ask About Our Services! We Offer Professional Heating & Cooling System Repairs And Guarantee Long-Lasting Results.
Got Question? Call us: (850) 678-2665Financing
Financing
Financing Availabe for All Your Comfort needs Subject to credit approval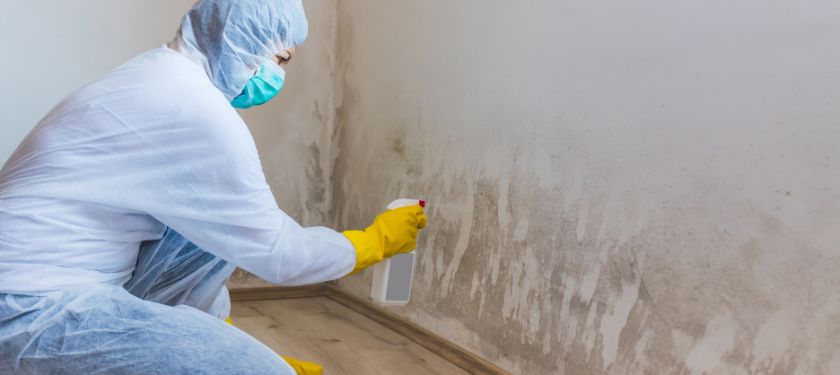 Professional Mold Testing Services in Florida
The only way to be certain if your property has mold or not is to have a free mold inspection performed by an expert mold testing and remediation professional at Tempacure Inc.. We will come out to your property and do a full thermal and moisture inspection to determine what issues exist and if there is reason to believe there is mold present. From there, we can recommend an air quality test to determine the type of mold your property has, as well as the amount present in the air.
What are Signs of Mold in Your Home?
How do you know if there may be mold? Here are some things to look for:
A smell of mildew
Colorful growth on walls or surfaces
Damp areas in the house
Discoloration around the air handler or register vents
Discoloration under a kitchen or bathroom sink
Discoloration in a tub or shower (pay especially close attention to the discoloration of grout in a tiled shower area)
Closets have mildew, moldy smell
Sudden allergies or respiratory problems
Water marks on ceiling from potential roof leaks
Exterior discoloration from stucco or block wall issues
Higher-than-normal humidity in interior of property
Your property has suffered some level of water damage
These are only some signs that you can keep your eye out for to better detect mold. Never hesitate to contact Tempacure Inc. if you think that you may have mold in your home or business. The sooner we are able to come out to your property and test for mold, the sooner we can start the mold removal and remediation process.
Guide to Mold Remediation
Think you might have mold spreading throughout your home in Okaloosa, Walton or Santa Rosa County? It's not uncommon. Mold just needs a little warmth and a little moisture. From there, it can experience explosive growth, allowing it to colonize any area of your home. Mold remediation is the answer to your challenge, but you may have some questions about the process.
Is Mold Remediation All I Need?
No. While mold remediation is an important, even vital, step, it's only one of several. In addition to removing the mold from your home, it's also essential that the water leak that caused the mold growth in the first place is located and repaired.
Is My Home Infested by Black Mold?
Black mold is very common, but it is only one of over 300,000 types of mold that could ultimately grow in your home. The best way to identify the mold is to have it inspected and tested.
Should I Clean Mold on My Own?
If you notice small patches of mold that are growing only on a hard surface, it can be cleaned using a little water and bleach. However, make sure to wear a face mask. In addition, larger mold patches on porous surfaces, such as sheetrock, should be handled by a professional, as they can be very difficult to handle on your own.
How Long After Water Damage Does Mold Start Growing?
If you have experienced any sort of water incursion, mold can begin growing in as little as 24 hours, making mold remediation essential.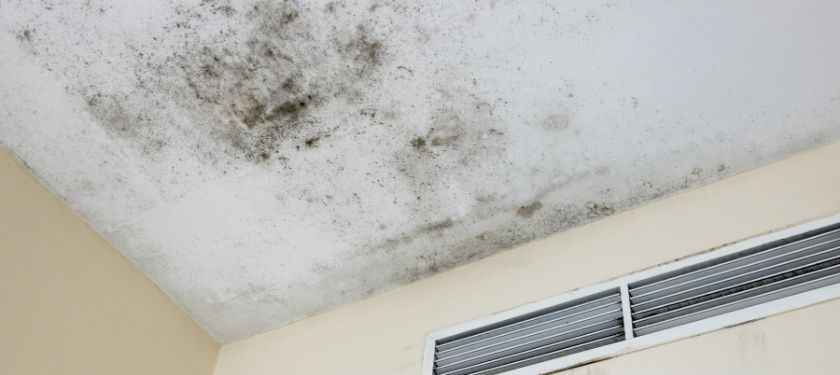 How Mold Impacts Your Allergies
Mold is a common culprit when it comes to allergies. It can hide to the extent that you don't even know it's there unless you have the property examined by a professional and tested for mold. Mold not only threatens the structure of your property, but it can dramatically affect your health with long-term effects.
Many mold allergy symptoms are similar to those of other allergies like sneezing, runny nose, shortness of breath, and wheezing. Mold can exacerbate allergy symptoms that might otherwise be relatively mild. You might be allergic to one type of mold but not another. Mold allergies can fluctuate during the year, becoming stronger and affecting a person with the allergy more during humid months. Mold can cause migraines to the degree of debilitation in some people.
Some people tend to react to the presence of mold spores more than others. An allergy to mold or other allergens can be hereditary to some extent. You might not notice a mold allergy until you start spending time in a different location, such as a new job with more exposure to mold or a new home in a more humid climate.
How to Improve Indoor Air Quality
Air quality can be poor for reasons other than or in addition to mold. Simple ways to improve the overall air quality of your home include:
Keep humidity down. A fan in the bathroom and a dehumidifier for other rooms in your home will help keep mold and mildew at bay.
Have your air filter changed regularly. Once per season is a good rule of thumb for keeping your filter free from dust, pollen, and other contaminants floating around.
Add some foliage to your home environment. Certain plants have been found to help rid indoor air of pollutants. The Peace Lily, spider plant, and pothos are easy to care for and will add a touch of color to your home in addition to helping improve your air quality.
Have your air ducts cleaned regularly. Ducts can draw in outside pollutants as well as recirculate air impurities in your home. A professional can help keep the contaminants down.
If you or a family member is suffering from allergies that could be related to mold, contact us today to set up an appointment for a free consultation and estimate.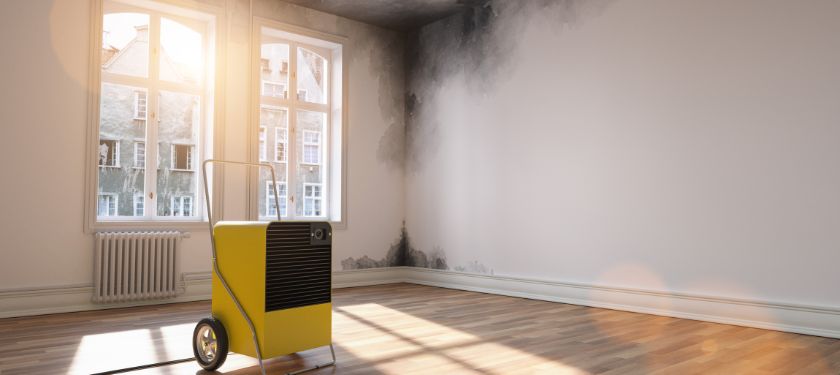 How Does Dehumidification Work?
In Florida, we're all intimately familiar with the humidity. It's a fact of life, and while it can be uncomfortable, most of us have learned to deal with it. However, when your home has experienced water damage, excess humidity levels can also pose a severe threat to your property. That's why Tempacure Inc. offers professional dehumidification service to protect your home following floods, storms, and all other types of water damage. Keep reading to learn how dehumidification works, and never hesitate to call our restoration technicians day or night.
Our Dehumidification Process
Dehumidification is the process of removing humidity or water vapor from the air. The purpose of this is to ensure any rooms that have experienced water damage do not continue to suffer from temperature fluctuations as well as stale, stagnant air. Dehumidification is a function of many standard HVAC systems and additional, stand-alone dehumidifiers.
Dehumidification not only protects your home from the immediate effects of water damage, it is also important to prevent ongoing, water-related issues. For instance, one common side effect of water damage is fungus and mold growth. At Tempacure Inc., our licensed mold remediation team can provide dehumidification service to help get rid of mold following extensive water damage or that has simply accumulated over time due to poor moisture control. Mold growth in combination with humidity can also lead to corrosion and structural problems for your property, which is why for the sake of your entire household, you should never hesitate to call for professional dehumidification services.
When You Need the Job Done Right, Call Tempacure
In addition to dehumidification service, Tempacure Inc. offers all the other options to take care of water damage that you could need. Prevent water-related problems before they spiral out of control with thermal inspections and moisture detection. We have a reputation for getting the job done right, you know you are always going to be in great hands when you hire our experts at Tempacure Inc..