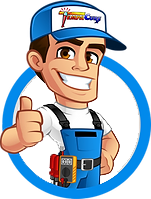 HVAC Services
Get Professional Repairs From The Area's Trusted HVAC Technicians. Ask About Our Services! We Offer Professional Heating & Cooling System Repairs And Guarantee Long-Lasting Results.
Got Question? Call us: (850) 678-2665Financing
We Want THE BEST To Join Our Family!
We are a team of HVAC PROS who go the extra mile for our customers! We are a family at Tempacure HVAC looking for people that want to join our FAMILY TEAM.
Tempacure HVAC has been in business for a LONG time with a goal to SERVE our Clients & Community in any way we can. We are actively searching for people looking for long term growth opportunities with a growing company.