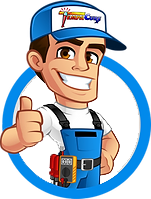 HVAC Services
Get Professional Repairs From The Area's Trusted HVAC Technicians. Ask About Our Services! We Offer Professional Heating & Cooling System Repairs And Guarantee Long-Lasting Results.
Got Question? Call us: (850) 678-2665Financing
7 Tips for Choosing the Best Air Conditioning Specialists in Your Area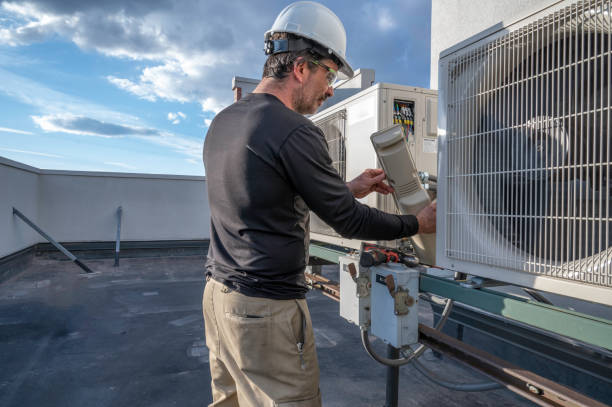 Your air conditioning system becomes increasingly important as summer draws near for keeping you comfortable indoors. Yet, air conditioning systems can fail anytime, and choosing the proper professional to repair it can be difficult.
The wrong specialist could cause more harm or require the complete system's replacement, incurring expensive costs. Hence, it's crucial to pick the best air conditioning expert to ensure your system is in good hands.
In this article, we'll share seven tips for choosing the best air conditioning specialists in your area!
7 Factors to Consider When Choosing Air Conditioning Specialists
Check Credentials
It's crucial to verify a specialist's credentials before employing them for air conditioning maintenance. Search for specialists who have the necessary certifications, insurance, and licensing. This will give you peace of mind that the expert has the education, practical experience, and technical know-how to manage your air conditioning system.
Search for Expertise
Experience is essential in the air conditioning sector. Choose a specialist with years of experience in the pitch. Such air conditioning specialists would have encountered numerous air conditioning issues and developed the ability to manage any circumstance.
Request References
Request testimonials from former customers. You may judge the professional's competence and level of customer service from this. You can also read internet reviews to find out what other clients are saying about the professional.
Check for Emergency Services
Air conditioners can break down at any time, including beyond regular business hours. Selecting a specialist who provides emergency assistance is crucial. By doing this, you can be sure that you will always have a source of help.
Think About the Cost
When choosing an air conditioning specialist, considering the cost is crucial. But don't make a choice based only on the price. Find a professional who charges reasonably for high-quality services.
Look for a Warranty
A warranty serves as a representation that the expert stands by their work. Choose a specialist who provides a warranty for their work. This will guarantee that they'll address any issues that may occur following the repair.
Customer Service
Customer service is crucial when it comes to air conditioning repairs. Choose a specialist who is kind, competent, and quick to answer your questions. Excellent customer service indicates that the professional values your business and is dedicated to providing top-notch services.
Selecting the appropriate air conditioning specialist is critical to ensure your system operates effectively and efficiently. Making the ideal choice for your needs can be overwhelming with many options.
Considering these variables, you can select the best air conditioning specialist in your area. Yet, Tempacure Heating and Air Conditioning is the only name you need to know if you're searching for a trustworthy and knowledgeable expert.
Our certified team provides emergency services, excellent customer service, and a warranty on their work. Please make an appointment with us right away to make sure your air conditioning system is in excellent shape.