7 Reasons Why Cooling System Maintenance is Crucial for Your Business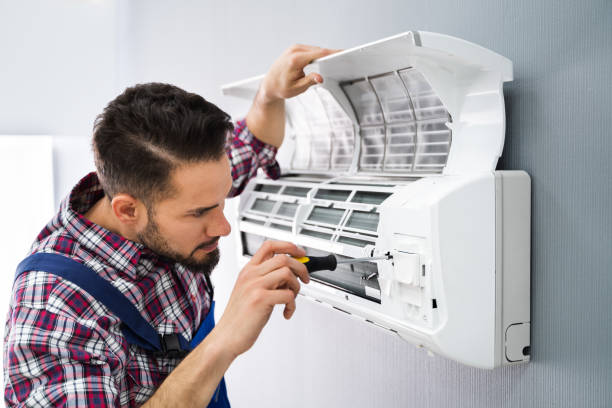 Maintaining a working and effective cooling system is critical for organizations that operate in hot regions or depend on temperature-sensitive technology. If cooling systems are not properly maintained, they may malfunction, use more energy, and reduce worker productivity. The upkeep of your cooling system should be a key concern for your company, and we'll look at seven strong reasons why in this article. Let's get started!!
7 Reasons Why Cooling System Maintenance is Important
Enhanced Efficiency
Routine maintenance is necessary for the efficient operation of your cooling system. Air cooling can become more complex as dust and debris build up on the system's parts. By keeping the system clean and functioning correctly, you can ensure that it uses less energy and save your company money on energy costs.
Improves Lifespan
Your cooling system can last longer with routine maintenance. Dust and particles can subject the components to unnecessary wear and strain, lowering their effectiveness and limiting their lifespan. However, regular maintenance can take care of minor problems before they develop into major ones, eliminating the need for pricey replacements or repairs.
Prevents Shutdowns
Unexpected failures that could interfere with your business operations can be avoided with routine maintenance. The technician can see and fix possible issues during routine maintenance to avoid costly and disruptive failures. In the long term, this can save your company time and money.
Preserves Air Quality
Indoor air quality can be significantly impacted by a dirty or poorly maintained cooling system, which can impact worker health and output. Your cooling system filters the air properly and maintains your workplace clean and healthy with regular maintenance.
Safeguards Equipment
A properly maintained cooling system can safeguard the temperature-sensitive equipment in your company. High temperatures can harm electronic equipment, necessitating expensive repairs or replacements. Your gear may be kept at a constant temperature with a well-maintained cooling system, lowering the possibility of damage or downtime.
Adheres to Regulations
Maintaining equipment on a regular basis is essential for following safety and environmental laws. If your cooling system doesn't adhere to the standards, there may be penalties or legal repercussions. You can prevent potential legal and financial issues by making sure maintenance is done on a regular basis.
Enhances Customer Comfort
Customers will feel more at ease in a space with a properly maintained cooling system, improving their interaction and happiness with your brand. Consumers are more prone to patronize a company again if their comfort and happiness are given top priority. A comfortable setting can also boost sales and revenue for your company.
Proper maintenance of your cooling system can save your business money in the long run. You can make sure that your cooling system is operating as efficiently as possible and that your company is both comfortable and in compliance with the law with the aid of Tempacure Heating and Air Conditioning.
Please make an appointment with us right now to arrange your cooling system maintenance services and get the rewards of having a properly maintained cooling system for your company!