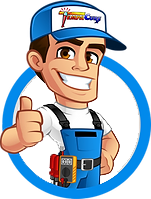 HVAC Services
Get Professional Repairs From The Area's Trusted HVAC Technicians. Ask About Our Services! We Offer Professional Heating & Cooling System Repairs And Guarantee Long-Lasting Results.
Got Question? Call us: (850) 678-2665Financing

What Is An HVAC Service Technician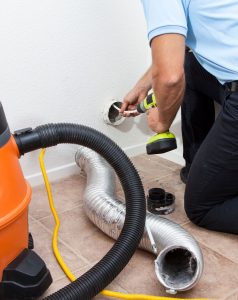 An HVAC technician works in homes, offices, and other settings to keep them comfortable. The job involves a wide variety of tasks, from diagnosing system problems to cleaning and adjusting equipment. It requires a high level of technical expertise, as well as people skills and the ability to manage time effectively. Check it out here
This job has high job security. In addition, you will learn a variety of skills from experienced professionals. Entry-level technicians typically earn half as much as their senior counterparts. They are required to earn a high school diploma or GED, and most states require them to have some kind of certification. Many HVAC certificate programs cover everything a technician needs to know in order to succeed in the field. However, if you want to build upon your education and training, you can also consider an apprenticeship. Click for more info
An HVAC service technician is a professional who installs, repairs, and maintains HVAC systems. Their job requires them to understand all aspects of an HVAC system, including its wiring and controls. They also need to be highly skilled in dealing with emergencies. The job also requires them to plan where to install HVAC units, maintain a log of all repairs made, and comply with safety and electrical standards.
An HVAC service technician also performs maintenance on heating and cooling systems. These tasks can range from simple parts replacement to complex problems requiring the replacement of entire systems. If a component needs to be replaced, an HVAC service technician must install and test the replacement parts to ensure that they are working properly. They may also conduct routine maintenance to ensure the HVAC system stays in peak condition. In some cases, an HVAC service technician is responsible for cleaning and replacing a register.
There are a number of professional associations for HVAC technicians. Some offer career support, certifications, and industry competency exams. These associations prepare graduates for employment in heating and cooling companies. Many employers prefer HVAC technicians with the North American Technical Excellence certification. There are also several trade schools offering training programs that prepare students to earn these certifications.
HVAC technicians can expect a significant increase in employment over the next decade. As of May 2016, the average HVAC service technician made $45,910 per year. However, the top 10 percent of HVAC technicians made $73,000 or more per year. The BLS projects a 4% increase in jobs for technicians in the next few years.
While the average salary for an HVAC technician is lower than that of an HVAC installer, both professions offer high-paying jobs. In the technology industry, HVAC installers and technicians make a median salary of $58,260. HVAC technicians tend to earn higher salaries as they become more experienced in the job. However, this is true only for the first five years of their careers. If you are an HVAC technician and would like to earn more, you should pursue higher education.
As an HVAC service technician, you will be responsible for maintaining air conditioning and heating systems. In addition to performing repairs, technicians also monitor hazardous features. They also clean and adjust HVAC equipment regularly and complete warranty maintenance. They may specialize in one area or a specific type of equipment. In addition, technicians often respond to emergency calls promptly. They may work under adverse weather conditions and in tight spaces. If you want to work in an industry with high growth potential, becoming an HVAC service technician is a great choice.