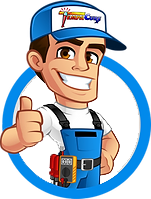 HVAC Services
Get Professional Repairs From The Area's Trusted HVAC Technicians. Ask About Our Services! We Offer Professional Heating & Cooling System Repairs And Guarantee Long-Lasting Results.
Got Question? Call us: (850) 678-2665Financing

HVAC Preventative Measures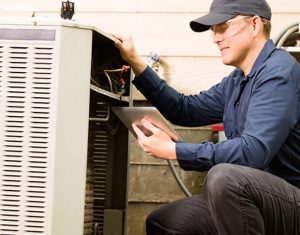 When it comes to extending the life of your HVAC unit, preventative maintenance is key. Proper maintenance is essential for preventing efficiency loss and parts replacement due to age. A professional HVAC company can offer you valuable advice. They can tell you whether you've neglected regular maintenance, or whether you're overusing the "on" fan setting on your thermostat. This can help you avoid the costs of financing or parts replacement.
Another great way to extend the life of your HVAC unit is to install more attic insulation. This will keep conditioned air inside your home and prevent air from leaving through the roof. Keeping your attic properly insulated will extend the life of your HVAC system by preventing the unit from overworking. Make sure to check your attic once a year for cracks or holes. Make sure there are no mold or other issues with the insulation.
Another preventative measure is to make sure the size of the unit is right for your home. If the unit is too small or too large, it will operate more inefficiently and cost more money in the long run. Also, a system that is too large may cause condensation and other problems. Click for more
HVAC technology is constantly improving. The latest models are more efficient than old systems. This makes regular maintenance crucial for your HVAC unit's efficiency. It's also helpful to schedule tune-ups twice a year. By following these tips, you can help extend the life of your HVAC unit and avoid costly repairs. You should also consider getting smart thermostats and area control systems for your home to save on energy bills. A great read
You can extend the life of your HVAC system by replacing your old thermostat with a smart one. This type of thermostat is easy to program and can be controlled from anywhere. Some new models can even learn your schedule and make energy-saving adjustments without requiring you to program them. A smart thermostat can help your HVAC unit save up to ten percent of its energy usage.
Another way to extend the life of your HVAC unit is to check its discharge pipe. The discharge pipe leads from the HVAC unit to the drainage outlet. If the drainage pipe becomes clogged with debris or ice, it can lead to expensive repairs. Regular drainage pipe inspection will help prevent these costly repairs.
Changing the air filter regularly is another way to help your HVAC unit last longer. There are many different types of filters available for your HVAC system. Some are disposable and only last a few months, while others can be cleaned and reused. It is important to change your filter regularly, especially if you have pets in the house. This will help prevent your HVAC system from overworking and degrading. You can also consider installing sleep mode thermostats to reduce the use of your HVAC system. This can extend its life considerably.
Your HVAC unit has a fan that is used for circulation. When it becomes too full, it can cause the air quality to decrease and your HVAC unit to overheat. A clean filter will also help your HVAC unit run more efficiently and save energy. This will not only help you save energy but also save you money. If you are unsure of how to change your filter, contact a professional in your area.