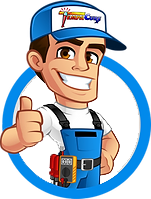 HVAC Services
Get Professional Repairs From The Area's Trusted HVAC Technicians. Ask About Our Services! We Offer Professional Heating & Cooling System Repairs And Guarantee Long-Lasting Results.
Got Question? Call us: (850) 678-2665Financing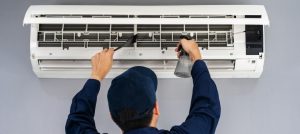 It is important to inspect the condition of your air conditioning unit to ensure that it is functioning properly. The inspection should include 31 different points, including the interior and exterior of the team. An AC unit may not be performing as efficiently as it should be, or it may have problems caused by its age or lack of proper maintenance. To ensure that your AC unit is working properly, you should consider hiring a professional HVAC inspector. This service will help you keep the interior of your home cool and comfortable while ensuring that you're getting the best value for your money. A fantastic read
Air conditioning inspections should be done on a regular basis. It is a legal requirement to have them done annually, and failing to meet the standards can lead to fines and other penalties. It is also important to conduct these inspections in the spring and fall. HVAC inspections should be performed on every unit every year, not just when it's needed.
An HVAC inspector will perform a thorough visual inspection of the units in the home. They'll note any obvious issues that are indicative of the age and performance of the system. They'll check the thermostat, air conditioning unit, heat pump, and ducts to make sure that everything is working properly. The inspector will also look at service records and whether the system is receiving regular maintenance. The inspector will also check the performance of both the gas and oil furnaces to make sure that they are functioning properly.
Regular maintenance of an AC unit will prevent breakdowns and extend its life. It will help identify any potential issues before they become serious and lead to costly repairs. A faulty air conditioning unit will drain energy, which can raise your energy bills. An inspector will also recommend necessary upgrades. Inspecting the condition of your AC system twice a year will help you avoid costly repair bills.
A quality HVAC system will make the house comfortable and safe, and can make a big difference in your home's comfort level. The temperature outside will play a role in how much cooling or heating your air conditioning unit will need. It's important to pay attention to temperature variations, as extreme temperatures can cause damage to the HVAC system.
The condition of your air conditioning unit can be checked by a trained professional every year. Before you begin any maintenance, clean the unit by removing debris. You can also use a sprayer hose or a fin cleaning spray to remove debris from the fins. Clean the fins regularly with a solution formulated for that purpose. If necessary, you can also use a bleach solution to clean the coils.
An HVAC inspection is a great idea before buying a new home or renovating an existing one. It costs a relatively small amount of money and provides a much clearer picture of your home's condition. It also tells you whether repairs or replacements are needed. Your technician will provide you with a report, which will detail the findings and make recommendations.
An annual AC inspection can help you prevent costly repairs later. The inspection can take an hour or more. You can also save money by reducing your energy bill with this inspection. It's vital that your air conditioning unit is in working order to keep your home comfortable. Once your air conditioner is operating properly, you'll feel much cooler and more comfortable during the summer months. Browse around this site