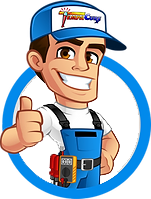 HVAC Services
Get Professional Repairs From The Area's Trusted HVAC Technicians. Ask About Our Services! We Offer Professional Heating & Cooling System Repairs And Guarantee Long-Lasting Results.
Got Question? Call us: (850) 678-2665Financing
Comprehensive Guide to Local HVAC Companies: Reviews, Ratings, and What to Look for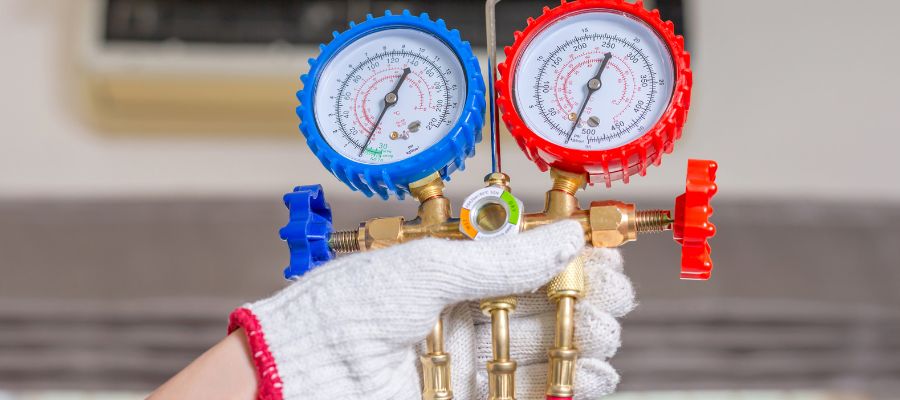 As homes and businesses increasingly rely on heating, ventilation, and air conditioning (HVAC) systems for comfort and efficiency, the importance of quality HVAC services cannot be overstated. This comprehensive guide aims to delve deep into the reviews and ratings of local HVAC companies, to assist consumers in making informed decisions about their HVAC service needs.
Overview of Local HVAC Companies
The market is teeming with HVAC service providers, each offering a range of services from installation, repair, and maintenance, to emergency services. These companies cater to both residential HVAC and commercial HVAC needs. Consumers should consider several factors, such as expertise, cost, service quality, and customer service, before choosing their service provider.
Detailed Local HVAC Companies Reviews
Selecting a dependable HVAC service provider is crucial to ensure the longevity of your system and safeguard your investment. Several top-rated local HVAC companies have earned their reputation through years of reliable service. Our HVAC company reviews focus on important aspects such as the range of services offered, quality of work, promptness, professionalism, and pricing.
Service-Specific Reviews
Different HVAC services require distinct skills and knowledge. Whether you're seeking air conditioning service, furnace repair, HVAC system installation, or regular HVAC maintenance, our reviews give you a thorough understanding of each company's strengths and areas of expertise.
Customer Experience and Testimonials
Customer reviews and testimonials are the lifeblood of our HVAC company evaluations. These firsthand accounts provide invaluable insights into a company's reliability, integrity, and customer service.
Local HVAC Services Pricing
We provide a detailed breakdown of the cost of HVAC services in your locality. This includes costs for regular services, emergency HVAC services, and HVAC service contracts. Knowing the average price for these services can help you budget appropriately and avoid overpaying.
Rating System
Our rating system allows you to compare local HVAC companies at a glance. The system evaluates companies on factors such as pricing, service quality, customer satisfaction, and response time.
Industry Trends
Stay up-to-date with the latest HVAC industry trends. Whether it's the advent of smart thermostats, energy-efficient HVAC solutions, or changes in HVAC regulations, our guide keeps you informed.
Local Regulations
Understanding local regulations related to HVAC installations and maintenance is crucial for homeowners and businesses. We cover everything from licensing requirements for certified HVAC professionals to permissible noise levels and energy efficiency standards.
DIY vs Professional HVAC Services
While some minor HVAC issues can be resolved with a bit of DIY, most require the expertise of a professional. Our guide helps you understand when it's time to call in the professionals, saving you time and avoiding potential damage to your HVAC system.
Here are some of the main points to consider:
Cost
DIY HVAC repairs may seem cheaper than professional services, but they can also lead to more expenses if done incorrectly or incompletely. Professional services may charge a flat rate, parts, and labor, but they also guarantee quality work and warranty coverage. Additionally, professional services can help you save money on energy bills by ensuring your system is running efficiently and optimally.
Safety
HVAC systems are complex and require technical knowledge and skills. DIY HVAC repairs can pose safety risks, such as electrical shocks, gas leaks, fire hazards, or refrigerant exposure. Professional services have the proper training, tools, and equipment to handle any HVAC issue safely and securely. They also follow industry standards and codes to ensure compliance and avoid fines or penalties.
Skill Level
When you hire a professional HVAC technician, you can be sure they know what they are doing. They have the experience and expertise to diagnose and fix any HVAC problem, no matter how big or small. They also have access to the latest technology and techniques to provide the best solutions for your system. DIY HVAC repairs may not be able to address the root cause of the problem or may cause more damage to the system if done incorrectly.
Conclusion
Investing in an HVAC system is a significant decision. Ensuring you have the right information to choose a reliable HVAC service provider is equally important. Our guide to local HVAC company reviews aims to arm you with this information, making the selection process less daunting and more transparent.