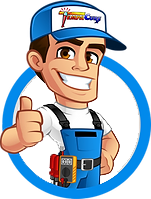 HVAC Services
Get Professional Repairs From The Area's Trusted HVAC Technicians. Ask About Our Services! We Offer Professional Heating & Cooling System Repairs And Guarantee Long-Lasting Results.
Got Question? Call us: (850) 678-2665Financing

Air Conditioner Maintenance Service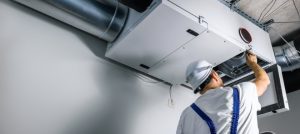 Performing regular preventive air conditioning maintenance can help you maintain the best performance of your system and save money on energy bills. A skilled technician can spot problems before they occur and prevent them from happening altogether. In addition to ensuring your air conditioner is running efficiently, preventative maintenance also ensures that it will last longer. In addition, your HVAC systems are interconnected, and failure of any component could lead to a system failure.
Proper air conditioning maintenance can help you save money on energy bills and extend the life of your air conditioning system. It will help reduce energy consumption and pollution in the environment. Additionally, proper cleaning can extend the life of your air conditioner and help reduce your energy bill. It's not difficult to maintain your air conditioning system, and regular maintenance will help you save money in the long run.
If you are considering investing in an air conditioning maintenance service, be sure to schedule regular visits with a licensed HVAC technician. These visits are inexpensive and will ensure that your system continues to work at its best. An HVAC technician will visit your home at least twice a year to ensure optimal cooling efficiency. They will also inspect the thermostat and clean it if necessary.
Air filters can help you avoid these problems and extend the lifespan of your air conditioner. It is important to change your air filter every 90 days to three months. The frequency of these changes will depend on how often you use your system and where you live. If you notice a problem early enough, you can solve it before the summer season begins. Having regular maintenance done on your air conditioner can also save you money on energy bills and repair bills.
In addition to cleaning, preventive air conditioning maintenance includes checking the electrical system and the blower blades. It is also important to check the cabinet for leaks and clear debris from the outdoor units. You should also replace your air conditioner filter every 30 to 90 days. You should also clean the water drains.
The coils inside your air conditioner contain a liquid called refrigerant, which runs through the coils to remove heat and humidity from the air. Leaks can cause your AC to lose cooling efficiency. Performing regular preventive air conditioning maintenance will ensure your system continues to function properly and save you money on AC repair in Phoenix. If you notice that your air conditioner is no longer as effective as before, you should contact a service technician to fix it for you.
Taking care of your air conditioning system on a regular basis can save you money and improve your home's comfort, as well as your family's safety. It also reduces the risk of expensive breakdowns by 95%. Regular maintenance is comparable to an oil change for your car. You will save money on future repair costs and lessen the chances of your system breaking down in the middle of a hot summer night. Next article
In addition to performing preventive air conditioning maintenance, you should check the air filter regularly to ensure the best performance. Make sure to clean the dirty coils and change the air filter on a regular basis. Air filters are a vital part of your air conditioning system, as they prevent the ingress of dust and small particles. A dirty filter will eventually lead to bigger problems. Once the filter is replaced, the system will run more efficiently.
Preventive air conditioning maintenance is essential for keeping your home cool during the hot summer days in Billings. With regular air conditioning maintenance, you will avoid costly repairs and ensure that your home is always comfortable during the summer months. It will also protect your family from harmful UV rays. If you have an HVAC service company in the area, you can rest easy knowing that they understand the importance of AC maintenance. Click for more info
A professional HVAC technician will be able to spot a variety of issues and repair them as needed. A thorough inspection can detect problems before they escalate to needing professional repairs. A technician can detect if duct leaks are affecting the efficiency of airflow. It can be difficult to spot if you are not experienced, so it is essential to have someone who knows what they're doing. By hiring a professional, you can save money and energy costs.
Regular preventive air conditioning maintenance will help you avoid expensive repairs and extend the life of your air conditioner. Regular maintenance will also ensure the efficiency and effectiveness of your air conditioning system. This will ultimately save you money on energy bills and repair bills.